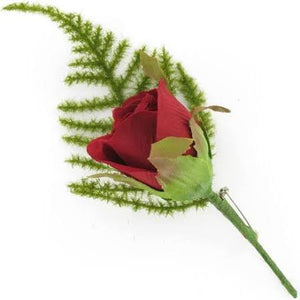 Artificial red rose button hole with pin.
Traditionally buttonholes were worn by the male members of the Bride or Grooms family on their left lapel to ward off evil spirits.
These are still widely worn in this day and age and Brides are still keen to keep wedding buttonholes as a stylish accessory to their groom's and guests' outfits.